Discover the freshest flooring trends in both Europe and New Zealand.
Immerse yourself in our commitment to sustainability, showcased through our certifications, eco-friendly cleaning solutions, recent projects, and an array of flooring choices. Explore a range of flooring possibilities to find the perfect fit for your residence.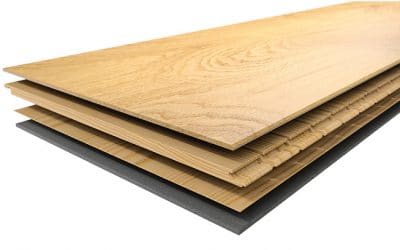 1. Precious Wood wear layer
Approx. 3.5 mm (1/8'') thick top layer of selected precious wood. This is the top layer of a multilayer hardwood floor. It consists of carefully selected premium wood that has been well seasoned and dried and gently processed. Rely on our decades of experience in the production of Wood Flooring and enjoy the good feeling that you made the best choice.
2. Middle layer
Solid spruce finger strips as middle layer. This layer consists of cross-glued solid spruce finger strips which ensure the lifelong stability of HARO Engineered Wood Flooring. Though invisible from the outside, this layer is very labour and time-intensive to manufacture. We use only spruce of the same wood moisture content and the same orientation of annual rings. This is essential to guarantee that your hardwood flooring will remain stable. The task of the middle layer is to balance tensions in the top layer and thus guarantee maximum dimensional stability.
3. Bottom layer
Softwood backing veneer. A backing veneer made of softwood further increases the floor's stability.
3-layer construction for floating installation, full glue-down installation or installation with self-adhesive ComforTec system
read more