HARO Flooring is the first choice around the world for properties with high architectural standards. On the following pages, we have collected some particularly impressive examples for you.
Get inspired for your next build!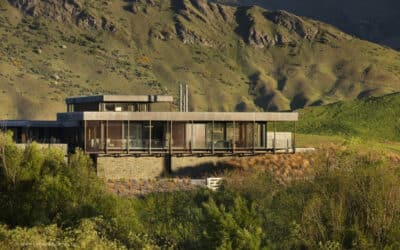 CASE STUDY
Passive principles: Oliver's Ridge
Architectural duo, Sian Taylor and Mark Read, have designed a low-energy, sustainable family home in one of the most beautiful parts of the world, between Coronet Peak, Arthurs Point and Lake Hayes in the Wakatipu Basin.
Imagine having a bedroom with a 360-degree view of snowy mountains and crystal clear lakes, where you feel like you're living within a set of Lord of the Rings. Situated in Speargrass Flat, just outside of Arrowtown, overlooking a landscape that includes The Remarkables mountain ranges and the vineyards of Gibbston Valley, Oliver's Ridge House was designed to be energy-efficient, sustainable and healthy in response to its extreme climate. By Archipro
read more