LAMINATE FLOORING
Italian Walnut pores matt
Plank 1-Strip
Now $39m2 +GST

25-Year Warranty

Underfloor Heating Compatible
A very warm welcome to HARO Flooring New Zealand
Premium Engineered Timber Flooring
HARO is a premium product and we offer a personal service to help guide people through the various options.
Sustainable Floors Made in Germany
Sustainability is one of the most important aspects in the history of our company stretching back over 150 years.
Interior Wall Cladding & Linings
The current trends in interior design! 
Engineered Timber Flooring
Read More
Handcrafted Timber Flooring
Read More
Disano 100% PVC Free Flooring
Read More
Laminate Flooring
Read More
Why Choose HARO Flooring
"HARO is a Premium Product and we offer a personal service to help guide people through the various options."
Superior Performance
"The internal core of Engineered Timber Flooring is vital to its performance."
"Its multi-layer construction is built around a Solid Spruce Core which secures the top layer of selected wood. There's a locking system on all four sides for easy installation and zero movement. Every plank arrives pre-finished so once it's down the floor is ready to walk on."
Why HARO is the Most Sought After Timber Flooring Available on the market today
Made with precision engineering in Germany
Sustainably harvested from certified European forests.
Precise wear layer saving precious wood per square metre of flooring
Environmentally certified and formaldehyde-free.
Imported directly from HARO in Bavaria, Germany to New Zealand.
Significantly more stable than solid timber floors.
Totally pre-finished – ready to walk on immediately.
Fully warranted underfloor heating systems (up to 29°C).
Locking system on all four sides for very easy installation and exceptional stability.
Up to 30 year's Warranty.
Large range of matching Stair Nosings and Skirting boards.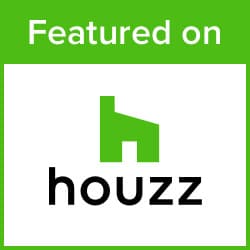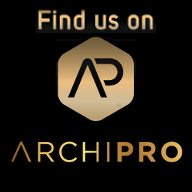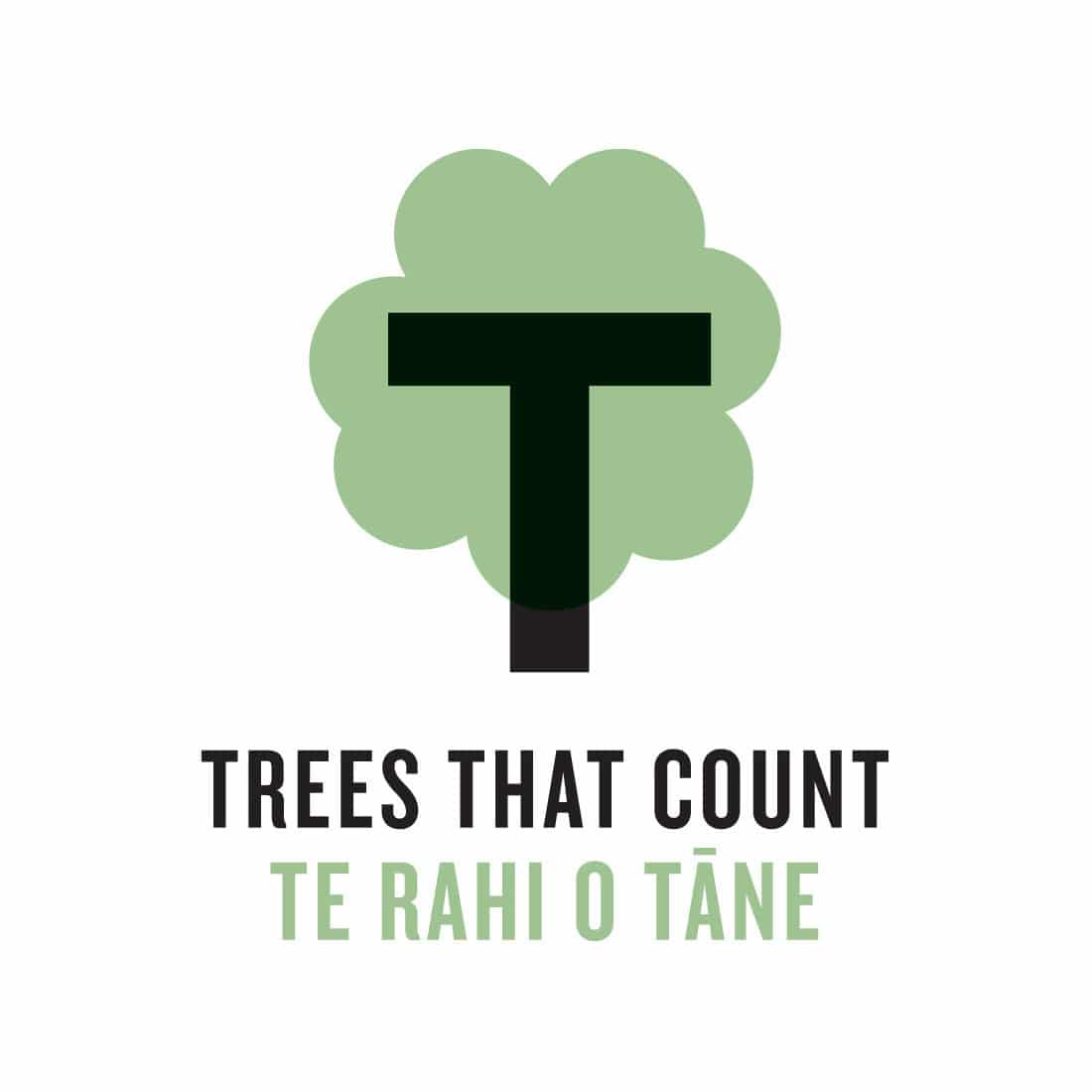 Get Inspired For Your Next Build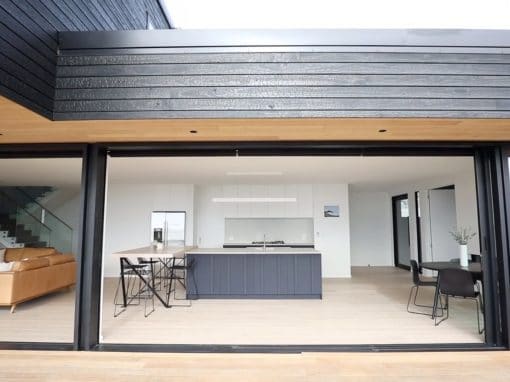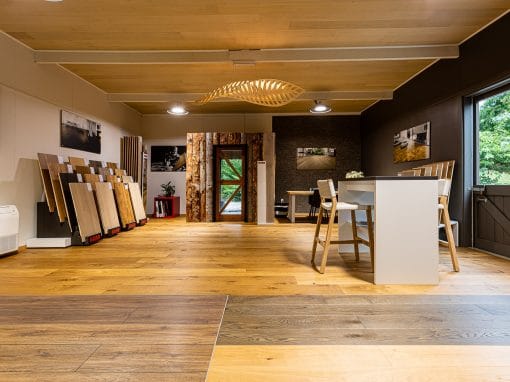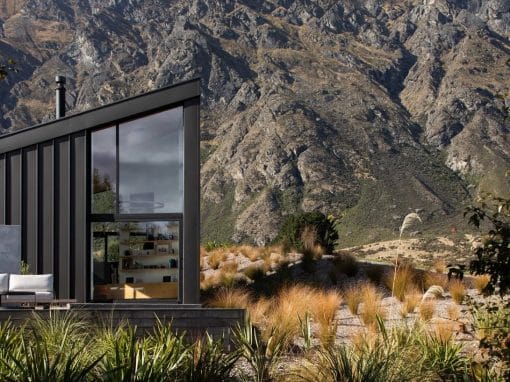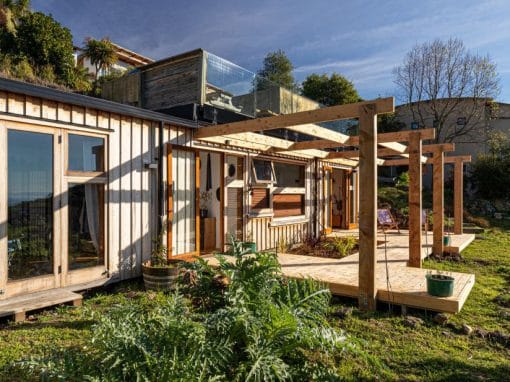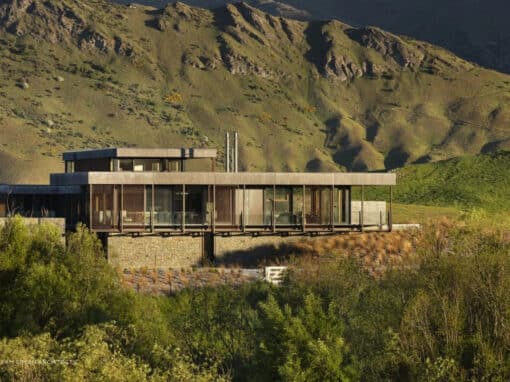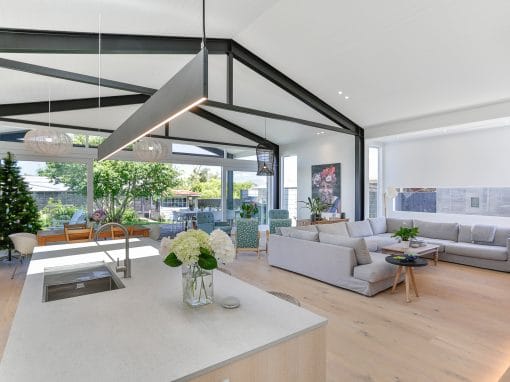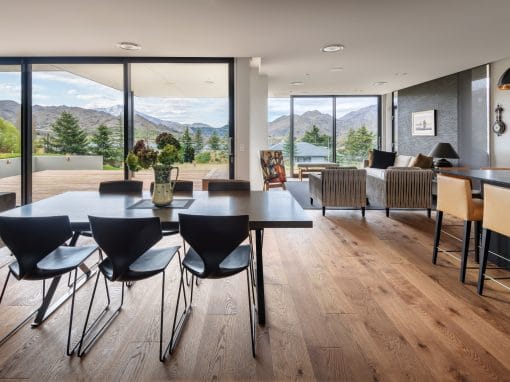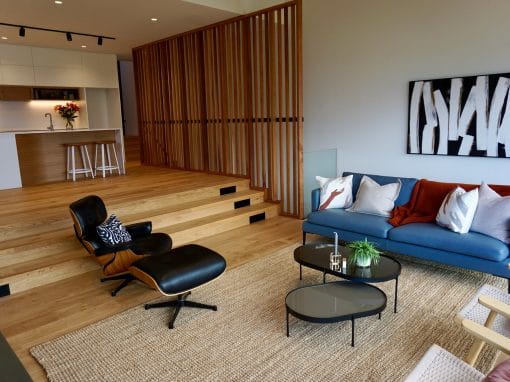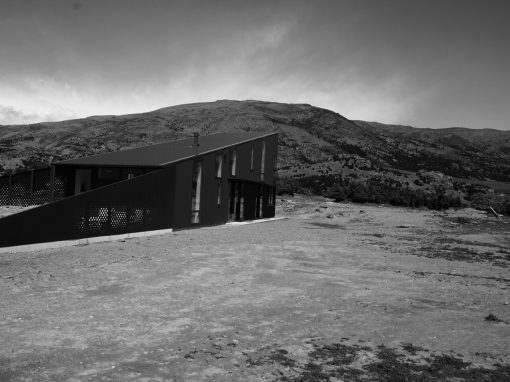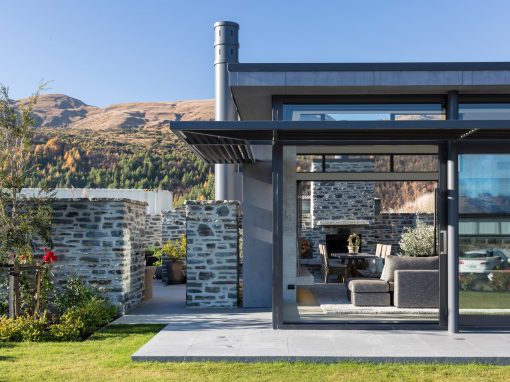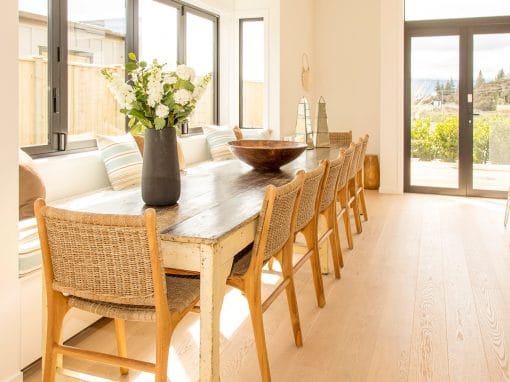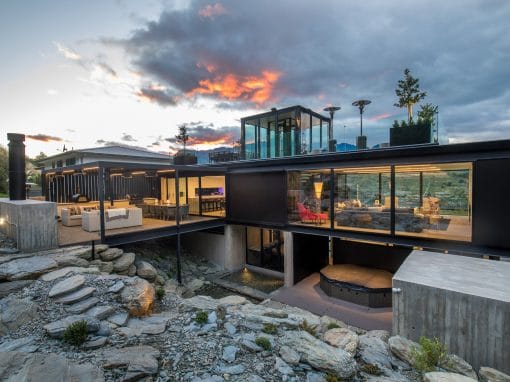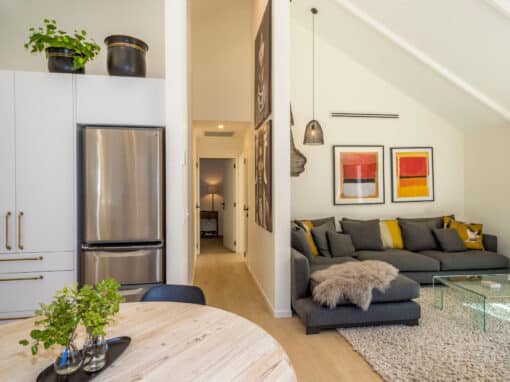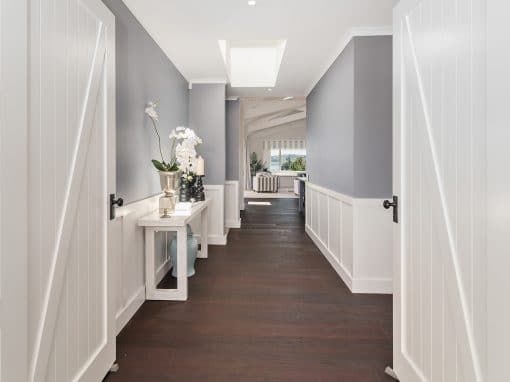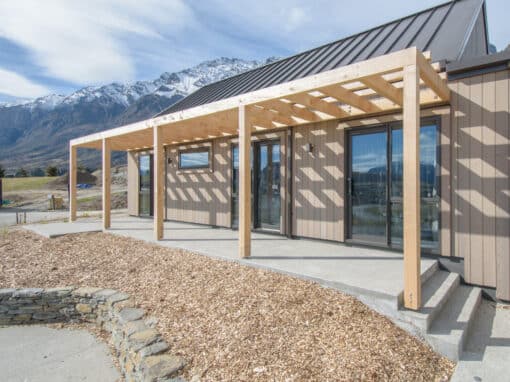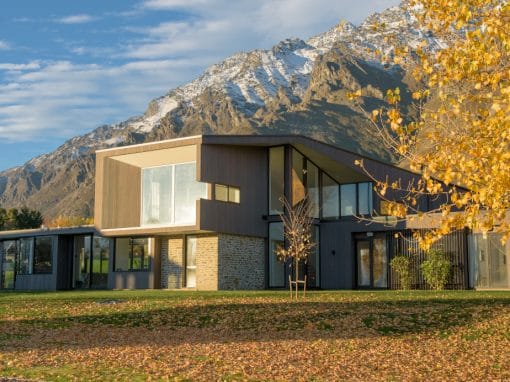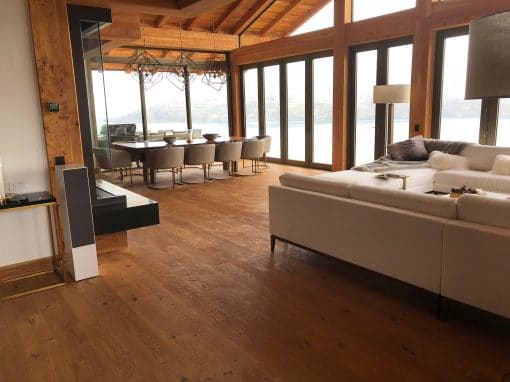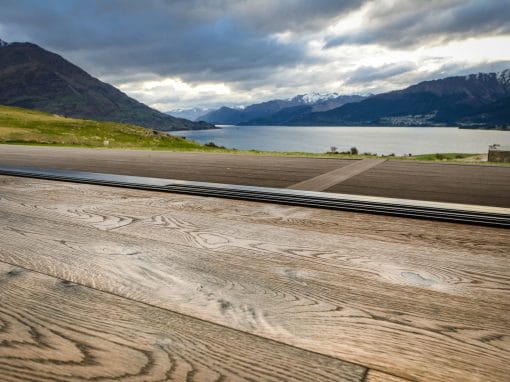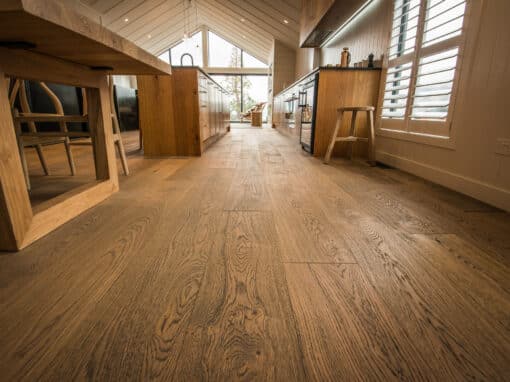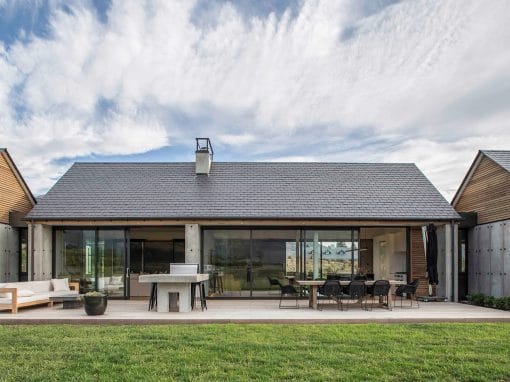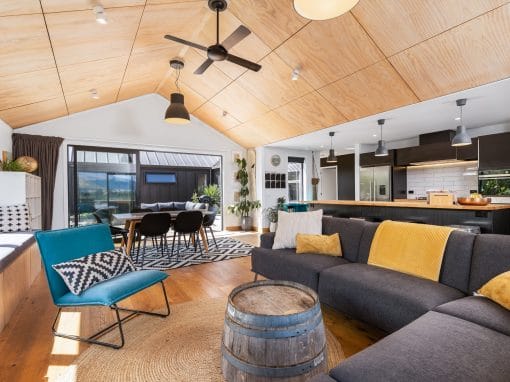 HARO Focuses on Quality
And has done for more than 150 years
HARO has stood for quality and innovation for more than 150 years and that strives to make life and living in the home more comfortable and pleasant with beautiful and natural flooring.
Award-winning!
Thanks to their award-winning properties, our products are continually honoured with certifications, top-in-class ratings and quality seals. You will find further details in our "Test winner" newsroom. Our latest awards »
HARO over the course of time
The years pass and some things change: The small family business, which was founded by Franz Paul Hamberger in 1866 as a matchstick production plant, sawmill and brickyard, is today Germany's leading parquet manufacturer. Other things stay the same: After more than 150 years, Hamberger remains a family business to this day, managed by the company owners in the fourth and fifth generations.
Values & visions
This company history crosses an important divide between tradition and future: We continue to focus on classic corporate values such as customer and employee orientation, sustainability and a high level of quality awareness as well as on family values that are rooted in home and region. At the same time we always look to the future. We are driven by modern core values such as innovation, economic success, healthy living and sustainability to shape the future with courage and commitment.
After more than 150 years, Hamberger remains a family business to this day, managed by the company owners in the fourth and fifth generations.
PlayWelcome to our family business – a business that has stood for quality and innovation for more than 150 years and that strives to make life and living in the home more comfortable and pleasant with beautiful and natural flooring.
HARO floor coverings
The unique blend of tradition and innovation is also reflected in our HARO branded flooring. We apply cutting-edge production technologies and rely on classic craftsmanship to produce natural floors from the high-quality and sustainable raw material wood – floors that add value to every living environment and transform your house into a home. Our product range includes not only HARO Parquet and the elegant parquet floors in our parkettmanufaktur by HARO range, but also laminate and cork and our DISANO by HARO design floors, our healthy living alternative to traditional PVC floors.
Pioneering ideas for enhanced quality of life and living.
Our primary goal when developing new floors is to create enhanced quality of life within the home. With a keen sense for social trends, we therefore focus on demand-driven innovations that offer distinct added value.
Our floors that are suitable for installation in wet areas, such as kitchens and bathrooms, are a recent example. Whether laminate, design floor or parquet – the variants of our floors that are suitable for installation in wet areas create a completely new and pleasant feeling underfoot in all living areas where water and splashes can occur.
For discerning free-spirited types, our parkettmanufaktur by HARO creates exclusive, top-class floors, which combine the best of traditional craftsmanship and cutting-edge technology in one.
Leaders in environmental and healthcare issues
Designing living spaces with high-quality natural products entails a major responsibility to people and the environment. It is therefore important to us to conserve energy and preserve resources in all our work stages. We therefore strive to ensure short transport routes for our raw materials, we try to minimise our energy consumption and produce green energy in our combined heating and power station. The resulting products impress not only in terms of their quality but also from the perspective of healthy living, sustainability and environmental friendliness. The Blue Angel ecolabel, the "Made in Germany" quality seal and our countless certifications demonstrate the environmental compatibility of our products and the success of this ecological, forward-looking way of thinking and acting.
In the area of accessible living, we take great care to develop durable products that allow people to live an independent life. And not just as practical living assistance, but also focusing on aesthetic and comfortable living – after all practical features and attractive design are not mutually exclusive for us.
Sustainability
Hamberger Flooring Gmbh & Co. KG has been certified under PEFC since the beginning of 2004 and therefore contributes significantly to protecting and preserving nature.
Made in Germany
Because our top quality floors are produced with the proverbial German high percision workmanship, they come with the internationally renowned and highly-prized "Made in Germany" label.
Blue Angel
All HARO floors are certified by the Blue Angel. The ecolabel has been awarded in Germany since 1978 to distinguish especially environmentally-friendly products. All of our parquet, laminate and cork flooring and all of our other natural floor coverings have been honoured with this award.
Real Wood
Hamberger Flooring GmbH & Co. KG leads the way in implementing the Real Wood campaign to ensure real wood floors are correctly identified as such.
HARO warranty
In addition to the statutory warranty term, HARO also provides additional warranties for various product groups. Please note the respective warranty conditions.
CE label
The CE label confirms that HARO floor coverings comply with all essential European safety and health directives.
EPLF
Hamberger Flooring GmbH & Co. KG is a founder member of the Association of European Producers of Laminate Flooring.
vdp / FEP
Hamberger Flooring GmbH & Co. KG is a member of the Verband der Deutschen Parkettindustrie e.V. (Association of the German Parquet Industry) and of the FEP, the European Federation of the Parquet Industry.
ISO 9001
Our quality management system had been certified under DIB EN ISO 9001 : 2000 since 1995. This secured workflow in the company and consequently contributes to maintaining consistent product quality.
ISO 14001
The certification according to DIN EN ISO 14001 : 2004 affirms our strong commitment to environmental management since 1998
ISO 50001
The ISO 50001 Standard allows companies to develop the processes and systems that are necessary for reducing own energy consumption and increasing energy efficiency.
HARO is the first parquet brand to be PEFC certified
"Hamberger has already been PEFC-certified since 2002 and more than 90 percent of its wood originates from European sources. In doing so, the company supports regional forestry, while simultaneously reducing the number of pollutive transports. As Germany's leading manufacturer of parquet, Hamberger applies the highest standards for the manufacturing of its premium brand floors that are "Made in Germany". The PEFC label ensures buyers can tell right away that this is a natural product featuring raw materials stemming from certified, sustainably cultivated forests.
Regional rather than international
While we export our floors worldwide, we take our responsibility as an environmentally-friendly manufacturer seriously when sourcing our raw materials by extensively using native wood species and wood from the local region. In this way we support our regional forestry, while at the same time ensuring short transport routes and easing the burden on the roads and the environment too thanks to our own rail link.
 Sustainability throughout the entire value chain
Environmental protection has always been an integral aspect for our company at every stage in the value chain. This starts with the raw materials we use: We focus on optimising the raw material yield and always endeavour to fulfil the requirements of the Recycling and Waste Management Act (Kreislaufwirtschaftsgesetz) to the best possible extent. Our cutting-edge production technologies take account of important environmental aspects in every phase of production and thus contribute to ensuring especially sustainable and environmentally-friendly processes. Since 1971, we have been using the wood waste arising from our production to generate eco-friendly green energy. This not only benefits our company, rather we increase the proportion of renewable energy in our region too by feeding the excess energy into the public grid.
 Hydroelectricity
We have our own hydropower plant on the company's premises. This means we use a further particularly environmentally-friendly and sustainable resource to generate electricity.
Outstanding environmental awareness
Sustainable development, environmentally-friendly action, long-term protection of nature and a highly developed sense of environmental and social responsibility are the most important factors for us in all of our decisions. This is palpable for every employee and every business partner who gets to know our company. It is also something that is well known to major institutions that honour businesses for their commitment to environmental protection. Back in 1998, Hamberger Flooring GmbH & Co. KG was one of the first sustainable companies in the wood processing industry to be certified under DIN EN 14001 and to be audited in accordance with the EU eco audit. Our products also bear the Blue Angel certificate, the environmental seal of the German government for environmentally-friendly products.
The moral of the story
Our environment concerns all of us. It is the space we live in, the home of people, animals and plants and the future of our children and grandchildren. Everything we can do to protect our environment, no matter how big or small, is a primary consideration for us. We therefore always acts responsibly, with respect for the environment and with an eye to the future.
This means you can always be sure with all Hamberger products that they fulfil our very strict objectives.
Efficient, sustainable use of resources
Carefully selected raw materials
Short transport routes
Maximum energy efficiency
No substances that are harmful to the environment
Compliance with all statutory environmental conditions
HARO Flooring Supports New Zealand's Environment
For every floor sold we will gift a native tree to be planted on your behalf through Tree That Count!
"Planting native trees is one of the most powerful actions we can take to combat climate change, protect our beautiful landscapes, waterways and forests for future generations."
Innovation built on tradition
Our natural HARO floors not only reflect the many years of experience and high quality standards of a medium-sized family business, rather also countless innovative solutions that create added levels of comfort in installation, care and use of floors. Take for example our glueless installation systems, our high-quality surface treatments and comfortable insulation underlays, our trailblazing, ultra-modern moisture protection systems and much more. Developed and manufactured with dedication and commitment, our employees continually find new ways to produce innovative and ecological flooring made from the raw material wood to bring you much pleasure. Employees who also set standards – not only in the home but also in commercial properties or as sports floors that are suitable for first level competition, for example as sports parquet at the Olympic Games or at basketball play-offs.
Brand new!
The interpretation of current trends and new products that capture the spirit of the times makes our product range especially vibrant and innovative. Discover current innovations in our innovations newsroom.
Discover the look of a HARO floor in your home with just a single click
Sit back and choose your ideal floor from the comfort of the sofa with the "HARO Room Visualizer" from Germany's leading parquet floor manufacturer and experience a new dimension when choosing your perfect floor.
Rosenheim – The days of trekking through countless showrooms in search of inspiration when searching for the right floor are now a thing of the past. And it's all thanks to the new HARO Room Visualizer. In seconds you can install the widest range of HARO parquet, design or laminate floors virtually from the comfort of home and see what suits your rooms best. Never before has it been so easy and convenient to make a good decision in such a relaxed way.
The HARO digital! app already allows interior designers, renovators and building owners to search through the extensive range of HARO premium floors on their smartphone or tablet and find the information they need in relation to formats, colours and surface textures. Now they can also directly install the desired floor virtually at home. This is possible thanks to the brand new and forward-looking HARO Room Visualizer, which is available straight away via the HARO digital! app (download via Google Store or Apple Store) or via the HARO website (haro.com).
Take and upload photos and install floors
It couldn't be easier: just choose "Product Search" under "Products" in the HARO digital! app, pick the desired floor and select the "View in my room" button to access the HARO Room Visualizer directly. Take a photo of your room using your smartphone or tablet, upload it directly and within seconds see how your chosen floor will look when installed perfectly in your own home. You can immediately judge whether the colour, format or texturing of the floor will create the look you desire to suit your living surroundings.
The Visualizer naturally takes account of the individual details of your apartment, such as furniture, incidence of light and the associated shadowing. Change the direction of installation of the floor with ultimate ease, involve friends in your creative decision-making, send the photo to your partner via mail or simply print it to assist with the remainder of the decision-making process. You can also have an original sample sent to your home from the HARO sample shop and let the sense of touch of your chosen floor win you over. And as you take on the role of creative floor designer, you can rest assured that you are getting precisely the floor you want for your home for the money you are paying.
Download the HARO app now or go to haro.com
Immerse yourself in HARO's interactive world of experience and download the HARO app now from your App Store or access the new HARO Room Visualizer directly here »
Put your trust in a strong brand Made in Germany when purchasing your floor and rely on HARO – Germany's leading parquet brand.