Certifications
HARO is the first parquet brand to be PEFC certified
HARO has stood for quality and innovation for more than 150 years and that strives to make life and living in the home more comfortable and pleasant with beautiful and natural flooring.
Sustainability
Hamberger Flooring Gmbh & Co. KG has been certified under PEFC since the beginning of 2004 and therefore contributes significantly to protecting and preserving nature.
Made in Germany
Because our top quality floors are produced with the proverbial German high precision workmanship, they come with the internationally renowned and highly-prized "Made in Germany" label.
Blue Angel
 All HARO floors are certified by the Blue Angel. The ecolabel has been awarded in Germany since 1978 to distinguish especially environmentally-friendly products. All of our parquet, laminate and cork flooring and all of our other natural floor coverings have been honoured with this award.
Real Wood
Hamberger Flooring GmbH & Co. KG leads the way in implementing the Real Wood campaign to ensure real wood floors are correctly identified as such.
HARO warranty
In addition to the statutory warranty term, HARO also provides additional warranties for various product groups. Please note the respective warranty conditions.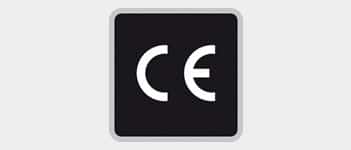 CE label
The CE label confirms that HARO floor coverings comply with all essential European safety and health directives.
EPLF
Hamberger Flooring GmbH & Co. KG is a founder member of the Association of European Producers of Laminate Flooring.
vdp / FEP
Hamberger Flooring GmbH & Co. KG is a member of the Verband der Deutschen Parkettindustrie e.V. (Association of the German Parquet Industry) and of the FEP, the European Federation of the Parquet Industry.
ISO 9001
Our quality management system had been certified under DIB EN ISO 9001 : 2000 since 1995. This secured workflow in the company and consequently contributes to maintaining consistent product quality. 
ISO 14001
The certification according to DIN EN ISO 14001 : 2004 affirms our strong commitment to environmental management since 1998
ISO 50001
The ISO 50001 Standard allows companies to develop the processes and systems that are necessary for reducing own energy consumption and increasing energy efficiency.