Enhance your home or building with captivating HARO stairs seamlessly integrated into your floor design.
Elevate your space with our exquisite range of matching stair noses, meticulously crafted for each of our flooring masterpieces: timber, laminate, and Disano design floors. Discover the perfect blend of aesthetics and functionality as we offer tailored solutions, including timber side trims for open-sided stairs. Elevate your interior design with the allure of uninterrupted style and connectivity as your flooring gracefully continues up the stairs. Experience harmony in design with HARO stair nosing solutions.
Timber
Length: 218cm / Tread: 60mm / Riser: 60mm
Laminate
Length: 128cm / Tread: 60mm / Riser: 60mm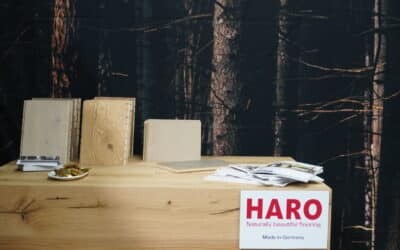 Build NZ Expo is on NOW! Head to Auckland Showgrounds to check out the latest products and technology to keep your business ahead of the game. HARO Flooring New Zealand is showcasing their innovative flooring solutions at the expo. With their cutting-edge designs and...
read more