Longstrip 180
Engineered Timber Flooring
Premium 180mm wide board parquet flooring in our New Zealand range.
This product is proudly 100% Made in Germany, carrying a 30-year warranty and warranted for all underfloor heating systems up to 29°C. Their innovative three-layer construction sets them apart from other timber floors, with a 3.5mm top layer of hand graded premium wood, solid spruce finger mid-layer, for maximum stability, and a soft wood backing.
 Dimensions: 180mm Wide x 2200mm Long x 13.5mm Thick
View Extended Range Collection »
Exceptional HARO craftsmanship: Otatara Residence With HARO engineered timber boards featuring on...
read more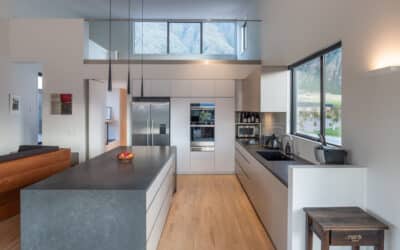 HARO Oak Light White Naturale premium timber floor. This stunning flooring option adds a touch of...
read more