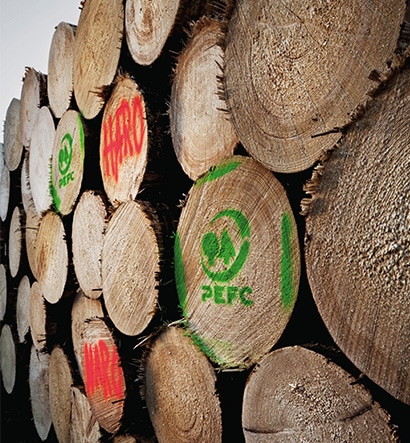 HARO's design floor is the ultimate in healthy living
Our DISANO design floors are completely free from plasticisers and PVC. This is also their unrivalled advantage compared to vinyl floors, which are currently available as a new variant of PVC floor coverings and still contain plasticisers. Our understanding of healthy living conflicts with the use of these materials that are hazardous to health. Unlike vinyl floors, therefore, DISANO design floors have been awarded the Blue Angel and Eco label. Your guarantee of healthy living for a more beautiful home.
The wood HARO uses comes from PEFC (Programme for the Endorsement of Forest Certification) – certified timber and forest management. The certification is performed independently and globally in accordance with very strict regulations. The important criterion always is to ensure that only the amount of timber is taken from the forest that is regenerated.
The moral of the story.
Our Environment concerns all of us. It is the space we live in, the home of people, animals and plants and the future of our children and grandchildren. Everything HARO can do to protect our environment, no matter how big or small, is a primary consideration for us. HARO therefore always act responsibly, with respect for the environment and with an eye to the future.
This means you can always be sure with all the HARO products that they fulfil our very strict objectives.
Efficient, sustainable use of resources
Carefully selected raw materials
Short transport routes
Maximum energy efficiency
No substance that are harmful to the environment
Compliance with all statutory environmental conditions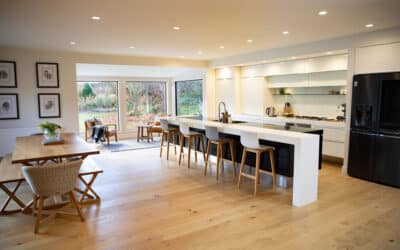 HARO Flooring's Solution to Changes to NZ Building Code E3 AS1 Relating to Timber Flooring in Wet areas (Kitchens, Laundries, Toilets/Powder Rooms) There were changes to the NZ Building Code that came into effect on 5 November 2021 for all Building Consent...
read more