You can make your floor the star attraction of the room or blend into the background.
The timber flooring board format is another factor that can influence the overall impression of a room. A Plank 1-Strip floor has a calm visual impact, Longstrip design lively, and the Plank 1-Strip PLAZA creates a sense of generous space.
Plank 1-Strip PLAZA
The extra-wide Plank 1-Strip format creates an impression of generous space and elegance. 

Dimensions: 240 x 2200 mm
Plank 1-Strip
The classic in the plank design creates a spacious appearance.

Dimensions: 180 x 2200 mm
Longstrip
Clear and crisp look provided by three parallel strips.
Dimensions: 180 x 2200 mm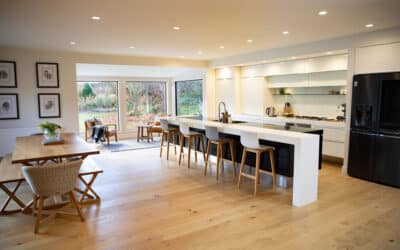 HARO Flooring's Solution to Changes to NZ Building Code E3 AS1 Relating to Timber Flooring in Wet areas (Kitchens, Laundries, Toilets/Powder Rooms) There were changes to the NZ Building Code that came into effect on 5 November 2021 for all Building Consent...
read more