You can make your floor the star attraction of the room or blend into the background.
The timber flooring board format is another factor that can influence the overall impression of a room. A Plank 1-Strip floor has a calm visual impact, Longstrip design lively, and the Plank 1-Strip PLAZA creates a sense of generous space.
Plank 1-Strip PLAZA
The extra-wide Plank 1-Strip format creates an impression of generous space and elegance. 

Dimensions: 240 x 2200 mm
Plank 1-Strip
The classic in the plank design creates a spacious appearance.

Dimensions: 180 x 2200 mm
Longstrip
Clear and crisp look provided by three parallel strips.
Dimensions: 180 x 2200 mm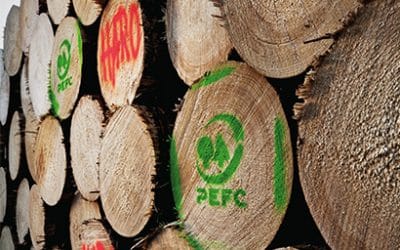 Our Environment concerns all of us. It is the space we live in, the home of people, animals and plants and the future of our children and grandchildren. Everything HARO can do to protect our environment, no matter how big or small, is a primary consideration for us. HARO therefore always act responsibly, with respect for the environment and with an eye to the future.
read more