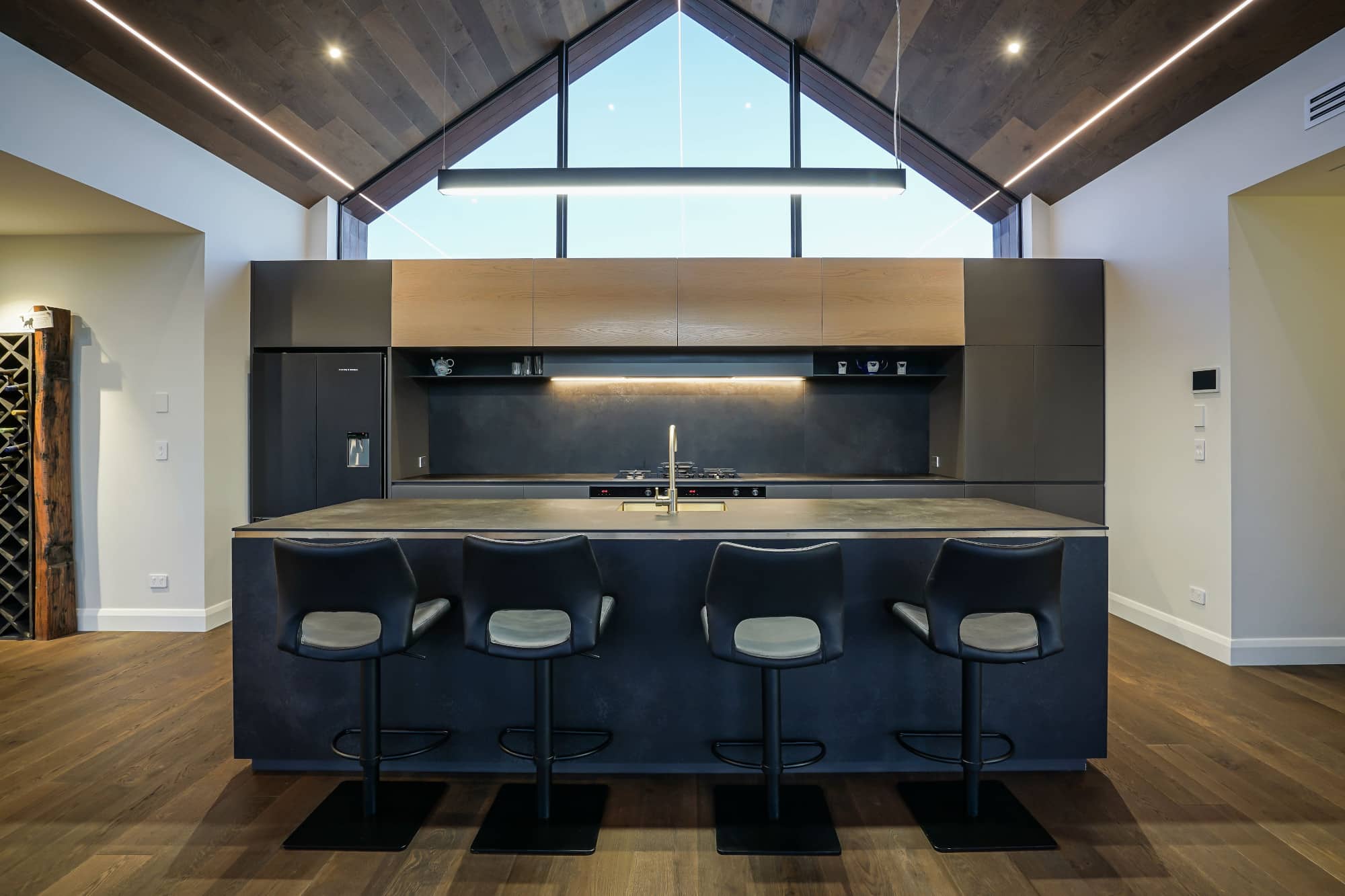 Exceptional HARO craftsmanship: Otatara Residence
With HARO engineered timber boards featuring on both the ceiling and floor of the central living space, this Southland home has a palpable sense of warmth and an abundance of natural texture.
Built as a spacious family home in this peaceful suburb to the west of Invercargill, this new residence by David Reid Homes is designed for modern living, with an open-plan kitchen, dining and living room forming a central hub.
The living space features tall ceilings with plenty of natural light provided through high level windows at both gabled ends. Creating a sense of balance and also adding visual warmth and texture, both ceilings and floors in this space feature HARO Oak Reed Brown engineered timber boards. These extra wide 180mm boards are a premium product by HARO and are made using a three layer construction for maximum stability. The base layer is a soft wood backing, with a solid spruce mid layer and topped with a 3.5mm layer of hand graded premium wood.
Alongside schist details and the contemporary design of the user-friendly kitchen, these timber boards help to give the home a lodge-like feel and an inherent sense of cosiness. This is added to by the true warmth of underfloor heating, which has been installed beneath the HARO boards and is a warranted aspect of the engineered timber product.
Like all HARO products, the timber used for these Oak Reed boards is sourced from local European PEFC certified forests, making this a sustainable aspect of the build.
For David Reid Southland's Managing Director Andrew Wheeler, the home is a key example of both his team's capabilities and the impact quality timber products can have on the finished project.
"We're proud to have worked alongside HARO in the creation of this home, which has a high level of finishes and uses a refined combination of materials and textures, with an excellent result."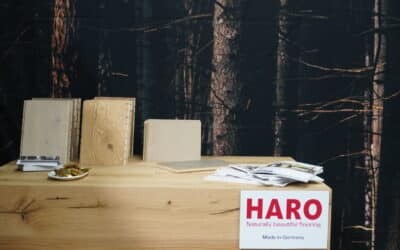 Build NZ Expo is on NOW! Head to Auckland Showgrounds to check out the latest products and technology to keep your business ahead of the game. HARO Flooring New Zealand is showcasing their innovative flooring solutions at the expo. With their cutting-edge designs and...
read more