Your personal HARO catalogue, to share and remember!
On the new HARO website, you collect ideas and easily compare or share your bookmarked floors in your personal catalogue.
"Hello, I'm Floorentine. Do you already know the personal catalogue, individually created from your favourites. You can call it up on all your devices at any time, share it and, for example, send it to your dealer for advice. You can also easily order samples from the catalogue or use the virtual installation."
More about virtual installation in the next video…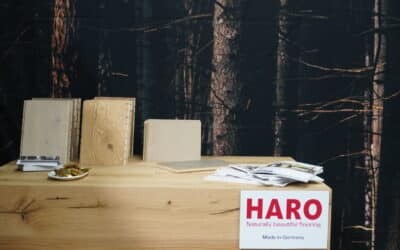 Build NZ Expo is on NOW! Head to Auckland Showgrounds to check out the latest products and technology to keep your business ahead of the game. HARO Flooring New Zealand is showcasing their innovative flooring solutions at the expo. With their cutting-edge designs and...
read more