Explore how HARO Flooring New Zealand, a leading name in the flooring industry, prioritizes sustainability and actively works towards reducing their environmental impact. Discover the innovative measures and practices implemented by HARO to ensure their flooring products are not only beautiful and durable but also eco-friendly.
From responsible sourcing of materials to energy-efficient manufacturing processes and eco-conscious packaging, HARO is committed to making a positive contribution to the environment. Dive into the article to learn more about HARO's sustainable initiatives and their ongoing dedication to creating a greener future.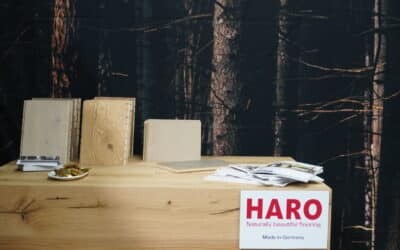 Build NZ Expo is on NOW! Head to Auckland Showgrounds to check out the latest products and technology to keep your business ahead of the game. HARO Flooring New Zealand is showcasing their innovative flooring solutions at the expo. With their cutting-edge designs and...
read more