Specially Impregnated Laminate Top Layer
Maximum UV resistance and durability for your laminate floor
Brand-name quality means more to us than just producing Premium-Quality Laminate Floors. We take care of everything and always place value on Innovation. We want to make the installation and use as easy and comfortable as possible for you. Moreover, we want to make it possible for you to contribute to Maintaining your floor's value by using our care products. With HARO you will always be in good hands!
Properties Laminate Floors
One of the signs of the quality of our laminate floors is the high UV resistance. Due to their special impregnation, the colours remain stable when exposed to light and do not lose their brilliance. Another advantage of the impregnation is the resistance to stains and scratches.
The high durability of the top layer also prevents the surface from long-term damage, by abrasion (for example by shifting chairs) or heat effects (for example by cigarette burns). In general, the HARO quality guidelines are specified so they exceed standards by far.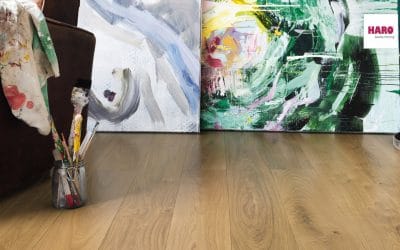 Impressive Board Formats Just as every room has its own unique character, every person has individual tastes and needs. So it's great that HARO Laminate Floor offers two different board formats that make every interior design dream come true.The trendy one. The format...
read more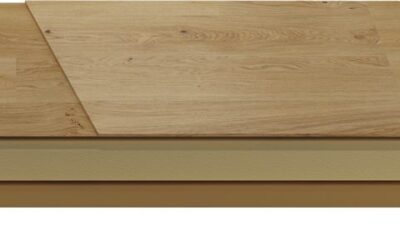 The overlay – nearly as hard as a diamond To make HARO Laminate Floors particularly durable (keyword: micro scratch resistance), we finish the upper layer – the overlay – with corundum, the second hardest mineral after the diamond. But also the transparency of the...
read more