Thinking back, "open living" has already been a trend in the past. A large kitchen with a big dining table for the whole family, from grandmother to grandchild, and usually a couch for the well-deserved nap after having lunch together. A "living room" was usually separate. Then, sometime in the 1950s, a large living room and a small kitchen were in fashion. The cook was separated from the rest of the family. Homework? It had to be done alone. Hardly any conversation was possible.
For a few years now, open living has been in demand again, though in a slightly different way. But now, "being together" is in trend again. The floor plan of a typical single family house presents itself in an "open concept of living".
Kitchen, dining area and living area lead seamlessly into one another. The constellation of an open kitchen, dining and living area that extends across the whole ground floor of a house is particularly practical for young families.
The parents have their children in sight while they are preparing the meals. Thanks to modern extractor systems, the problem of food odours spreading through the whole house is gone. The so-called downdraft systems simply extract the vapour and odours directly from the stove downwards.
And on the floor? Spacious rooms are perfect for furnishing with Plank 1-Strip.  They emphasise the spacious ambience in a natural way. They are even available in extra-large with three, four or even seven metres and more. Through the glue-down installation of the floor, best done by a craftsman, and special floor elements that make a continuous installation possible in the first place, a uniform surface without interfering transition mouldings is created.
By the way, this is also ideal if you think about the future and you want to make the house barrier-free. Because sometime in the future, the children will have left. But hopefully they will return again and again to gather around the large family dining table.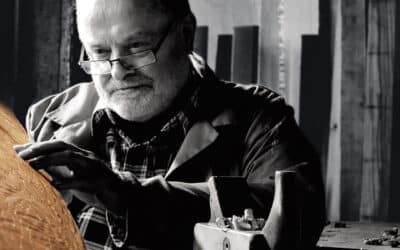 Parkettmanufaktur: Bespoke floors for a discerning market. Words by Justin Foote 19 February 2021 - 4 min read While we have been using wood and timber as a construction material since the beginning...
read more