HARO again named Product Champion and Industry Winner
Rosenheim – A regular place on the podium. HARO is renowned across the globe for the high quality of its products, and this standing is confirmed at regular intervals by surveys investigating the opinions of consumers. For both HARO and its trading partners, consumer surveys are valuable indicators of product quality and/or the company's brand image. After the latest survey, HARO emerged as Product Champion and was additionally declared Industry Winner in the floor covering sector – an award that HARO's trading partners will also be able to exploit in their customer communication.
Survey of enthusiasm for products 
In an extensive survey, the German daily newspaper DIE WELT and ServiceValue GmbH asked consumers to express their opinion about well-known brands. The following question was crucial for the "Product Champion" ranking: "Please specify the companies/brands that excite you personally with the quality of their products". Up to 1,000 consumers per brand were asked to give their verdict. HARO received the "Product Champion in Silver" prize and was also named as the top flooring manufacturer. 
Total commitment to quality pays off
By repeating its excellent positioning in a consumer ranking HARO demonstrates once again how dedication to product quality is a decisive factor in market success. Uwe Eifert, managing director for marketing/sales at Hamberger Flooring GmbH & Co.KG, comments as follows: "Together with our colleagues from production, we are delighted to have received this fantastic award. It motivates us in our ongoing commitment to top-quality products."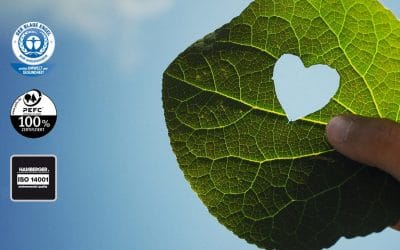 Natural floor coverings are not only easy on the eye, they're also durable and easy to clean – benefits that stem directly from Mother Nature herself.  Real wood plays a leading role here, of...
read more