XL Long Plank – the greatest for your home.
Extra long, extra wide, especially authentic thanks to the bevelled edges on the long and short sides: a really trendy format. Our XL boards in the DISANO Classic / Classic Aqua range are an outstanding miracle of space. 
A real treasure for a stylish atmosphere. The authentic appearance of the long planks is rounded off by their bevelled edges on four sides: the board edges are chamfered on the long and short sides. This emphasises the character of the board in an impressively vivid way as with real parquet.
DISANO Classic Aqua
The comfortable one.
Our design floors offer a pleasant soft feeling underfoot thanks to the additional elasticity with the ElastoTec layer. The HydroResist coreboard makes DISANO Classic resistant to moisture, while DISANO Classic Aqua even uses an AquaReject coreboard, which makes the floor especially resistant to moisture and therefore also suitable for installation in the bathroom or kitchen. The exclusive long plank format with both Classic variants in especially natural looking styles creates an impressive sensation of space.
Dimensions: 9.3 x 235 x 2035 mm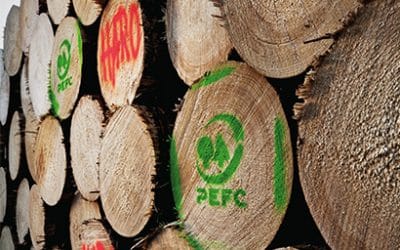 Our Environment concerns all of us. It is the space we live in, the home of people, animals and plants and the future of our children and grandchildren. Everything HARO can do to protect our environment, no matter how big or small, is a primary consideration for us. HARO therefore always act responsibly, with respect for the environment and with an eye to the future.
read more